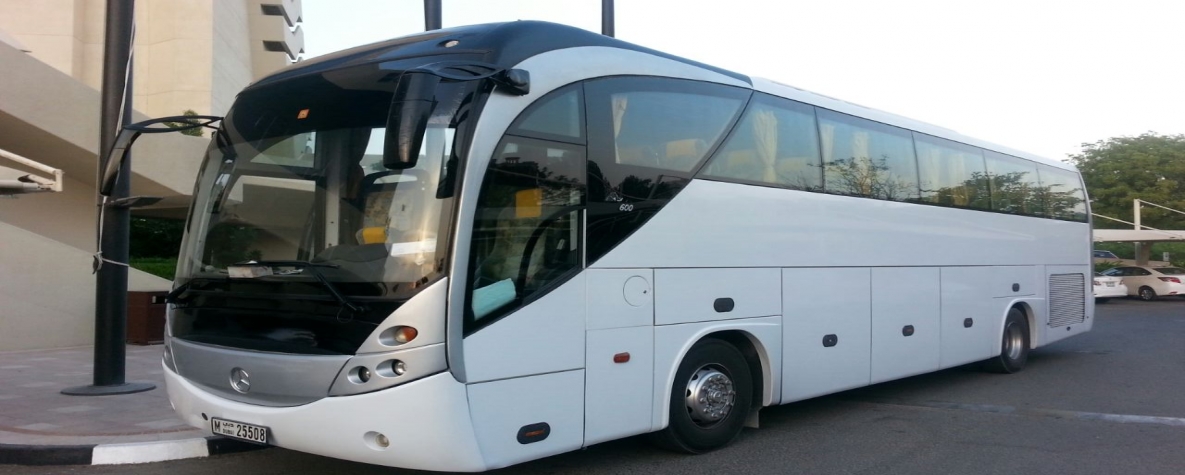 Bus Rent | Minibus Rent | Minivan Rent Dubai
Booking a hassle-free Bus, Minibus or Van in Dubai can be quite difficult. If you are new to the city we will say only, relying on local transport is a big NO. Swift Transport & Bus Rental Dubai gives you the option to choose the best bus hire Dubai with a simple online inquire or just a call. We always have special rates and to convince of our services please note that our busses are not older than 3 years, they have premium options on board, some even providing with Free Wifi Internet during your journey, Extra Insurance and brifing to the driver is made before each of the pickups.
Our bus and coach hire service is always available at your service. If you require a wheelchair service, you can simply let us know. We have disabled access coach hire service as well. Our immaculate range of vehicles consists of 11-13 Seater Minibus, 11-14 seater executive Minibus, 20 Seater Minibus, 24 Seater Minibus, 53 seaters executive coach and 57 seaters executive coach. With our wide range of fleets, we guarantee to fulfil all your requirements with the best service and maintained vehicles. We provide the add on services such as high-speed internet, complimentary drinks, air-conditioned vehicle and TV/DVD playerMost trending industry
Rent a Bus for every occasion!
Most of the tourism industry is related to bus rentals which increase the growth of rental bus services. In the coming years, this will increase more because the tourism industry in the country is expected to increase. Vehicles are of good quality and this is the reason people are relying more on them regardless of using their own to travel. Locally many companies have hired rental coaches in Dubai for the trip of their staff or the pick and drops so that they can work efficiently. These type of services are now supporting the bigger part of the economy in Dubai.
Special Rates anytime you Rent a Bus, Minibus &Minivan!
As the tourism industry is growing fast in many countries other than Transportation in Dubai industry is also increasing with the passage of time. People are preferring the buses to travel as they are safer and have fewer injuries in case of an accident. This is the general prediction of economists that this industry is growing fast. This industry will surely support the countries which are under development and making them stable too. This is the report of the year 2017 which is showing the success of this area. Most of the companies are now planning to invest in this business also.