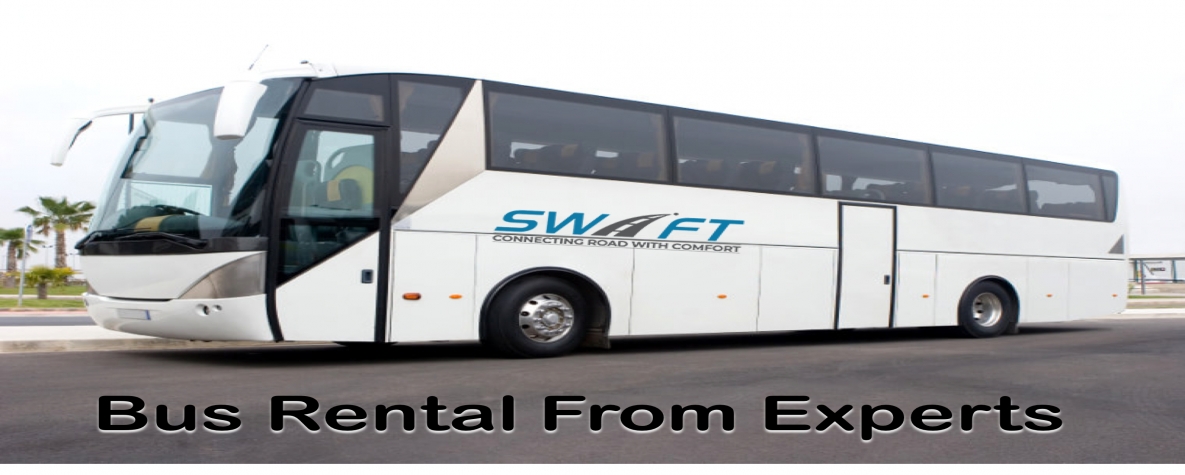 Leading Bus Rental Provider in Dubai now offers luxurious ways to visit UAE as a resident or tourist!
Dubai's Bus Rental Leader Swift Transport & Bus Rental offers their full range of Luxurious busses to clients who want to rent a bus, minibus or even a minivan to visit the surroundings or some other cities of UAE.
Swift Transport & Bus Rental is committed to bring travelers safely and comfortable to their destination. Our Fleet can service needs of up to 60 passengers which makes group travelers spend their time together. Moreover, large or small, no member of the group needs to be named designated driver.
The demand for Bus Rental Services for groups and executive travel has increase as more people started visited UAE and they are always on the look for affordable rates. Either you need to rent a bus for an event, exhibition, airport pickup, school trip, company day out or tour bus, we have a great experience in providing all this since 2006.
Solutions for Bus Rental Services in Dubai
Swift Transport & Bus Rental Dubai can provide you with large charter buses for groups of 24, 49, 56 and 60 passengers, mini-buses for groups of 24, 28, 30 and 35 passengers, including Minivans of up to 18-passenger executive, with luxury features.
They can also provide party buses which can accommodate 20, 24, 30, 40 and 60 passengers.
The luxury buses come with all the options and comforts would expect, including well-appointed seating areas, entertainment, karaoke & even Wi-Fi on board.
Those who want to book a bus in Dubai, Abu Dhabi or other UAE emirates over the coming weeks are encouraged to call our company contact number and will be ready with the best offers market can offer.
For more information's about Swift Transport & Bus Rental contact us on below details: